This Ferco mulitpoint lock will replace any of the older ferco locks you have in your UPVC door at the moment.
There are 2 types of Ferco lock available the Ferco 528 and the Ferco 635. The number is printed (see picture below) on the front of the face plate along the full length of your door.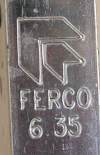 All the older versions of Ferco systems are no longer manufactured but don't panic.
The Ferco 635 locking mechanism will replace any of the older 035, 235, 335, 435, 535 versions, and the Ferco 528 will replace the 028, 228, 328 and 428 versions.
Older versions may only have 2 rollers where the new ones have 4 rollers. You could leave the 2 extra rollers to run loose, but if you add an extra 2 keeps to your frame this will use the door lock as it should be and give increased security. Extra keeps can be bought on our keeps page
Ferco 635 details
Centre: 70mm

Backset: 35mm

2 rollers

1 Latch

7mm door handle spindle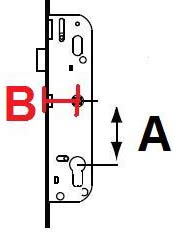 Measurement A is the Centre.This is the distance between the centre of the barrel and the center of the spindle.
Measurement B is the back set. That is the distance from the front of the locking system to the middle of the spindle.
You may need to change the handing of the latch on your new mechanism. We provide these instructions for FREE when you purchase a Ferco 528 or Ferco 635. The instructions are different for each type - see links below:
Latch instructions for Ferco 528
Latch instructions for ferco 635
Simple steps to help you choose the right size backset for your Gearbox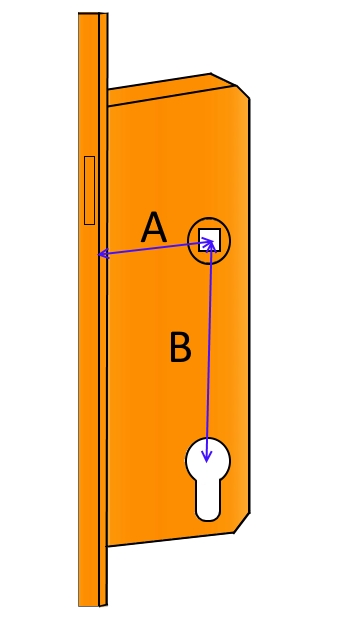 The Backset size is A in the diagram
Measure from the the front of the main faceplate (A in the diagram) to the middle of the spindle hole. This measurement is taken when the gearbox is attached to the main front face plate.
Measurement B is the PZ Centre.