UPVC Window Hinges
Hinges for all types of Double Glazing installations. UPVC, Aluminium and Timber.
All the window hinges below are for use on all types of applications. Take a look at the categories below to make sure you pick the correct hinges for your Double glazing. These hinges can be known by a variety of names such as Friction Hinges or Scissor Hinges but they all do the same job.
Top Hung Friction Hinges
Side Hung Friction Hinges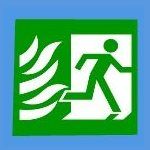 Fire Escape Hinges
Restricted Hinges
Easy Clean
All of our hinges will work with both UPVC or Aluminium frames and are easily fitted using screws or rivets.