Paddock Trademaster CHROMELetterplate / Letterbox 12" / 305mm for use in UPVC or aluminium double glazing doors
Although this is classed as a 12" letterplate all sizes are metric.

Size of letterbox frame is 305mm x 70mm

Internal measurement is 260mm x 42mm
The frame is black and the letterbox flap is Polished Chrome, other colours are available

Comes with telescopic sleeves for panel depths 20mm- 40mm and midrail depths 40-80mm.
A unique draught protection is provided internally by twin nylon brush seals.
Panel or Midrail? Checkout the drawing below.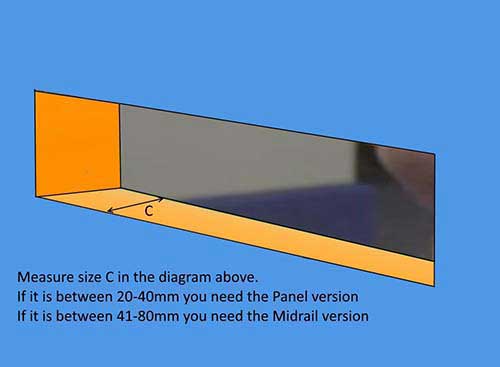 For the full letterbox measuring guide click here