This espag handle by Titon has a stack height of only 28mm making it ideal to use on windows where blinds are fitted.


Low projection of 28mm from Window Frame

Spindle sizes currently only available in 40mm - please contact us if you would like the spindles cutting down

Supplied with 1 key and screw covers - spare keys available

Distance between screw holes is 43mm

Spindle width is 7mm

Fixing Bolts Not Included - can be bought separately by clicking here
Not sure what window handle you need?
Call us on 01204 652211 for free advice
Espag Window Handle Measuring Guide
Simple steps to help you Measure the Spindle for your Window Handle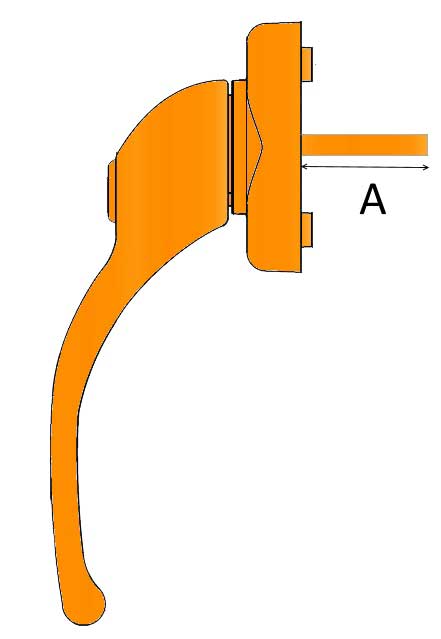 Make sure the spindle is pushed right back in to the existing handle and then measure the amount it protrudes from the handle as per (referenced A) the drawing on the left.
If you do not have a handle you can measure the existing Window Bolts you have. The bolts should be the same length as the spindle length that you need but it is not always the case
DO NOT MEASURE THE SPINDLE TOTAL LENGTH WHILST IT IS OUT OF THE HANDLE,
THIS WILL RESULT IN A SPINDLE THAT WILL BE TOO LONG FOR YOUR WINDOW