Single Patio door wheels which are a good replacement for the Grace Haven series used on many aluminum and UPVC patio doors.
Many of the Wickes doors were fitted with these and also some of the old John Carr Models.
** This wheel is not an exact match and some adjustment will be needed **

Customers who have taken this wheel have experienced differing issues such as redrilling for the top screw hole.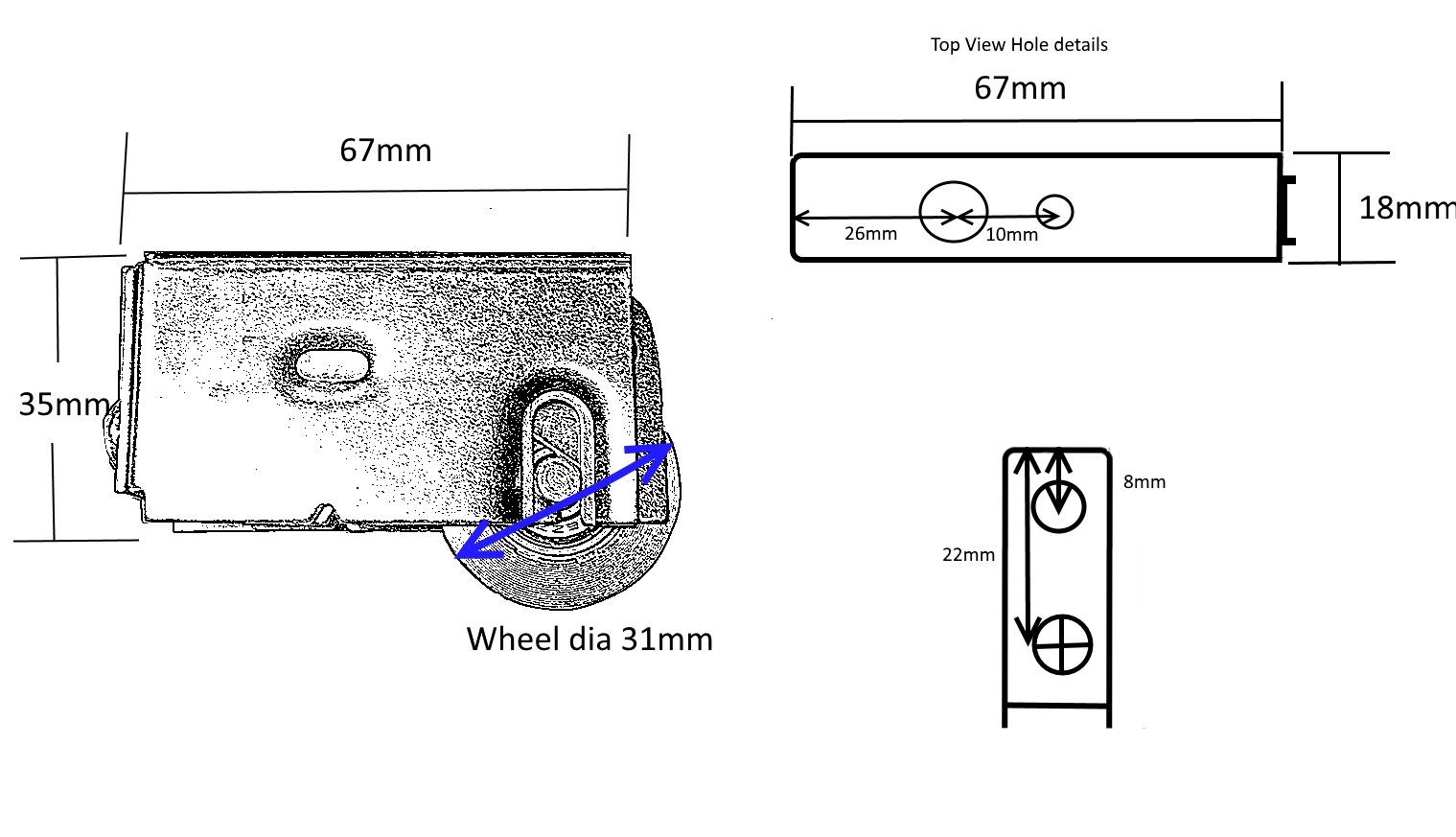 If you need any help on choosing the correct wheels for your patio door please call us on 01204 652211