UPVC doors offer a wide range of benefits. They are secure, low-maintenance, and energy-efficient.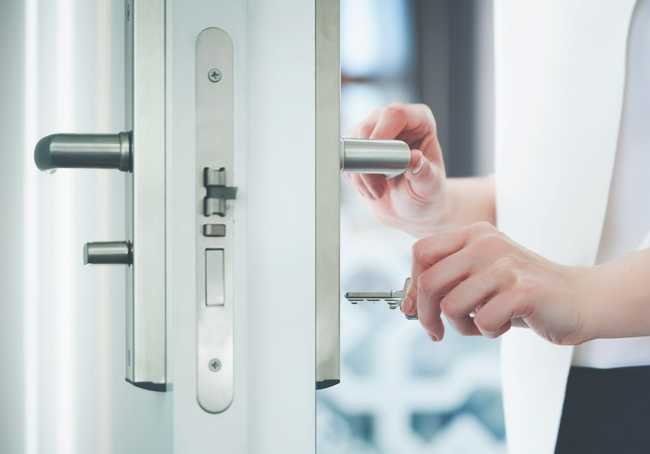 UPVC doors offer a wide range of benefits. They are secure, low-maintenance, and energy-efficient.They're also highly durable. A good UPVC door should last you for years.
The one part of your door that gets used the most is the door handle. You may find that this wears out quicker than the door itself.
This isn't a problem, however. UPVC door handles are easily replaced.
Read on to learn how to replace your UPVC door handles.
Measure Up
First off you'll need to measure the handle.
There are two important measurements you need to take. Firstly, the distance between the two screws that hold the handle in place. Secondly, the distance from the handle to the centre of the lock. This is known as the handle to cylinder size.
Make sure you take your measurements in millimetres. Once you've got these measurements, you're ready to find a replacement door handle.
Determine The Type of Handle
Some handles have the top fixing screw above the handle, at the very top. Others have this screw just below the handle but above the locking mechanism.
Make sure you choose the right type, otherwise your replacement isn't going to fit.
Find Your Handles
Now you need to find a high-quality UPVC door handle.
Armed with your measurements, you should be able to find a perfect replacement in no time. Good sites will let you narrow down your search based on the distance between screws, the handle to cylinder measurement, or both.
Remember to make sure that you're choosing a lock with the screws in the same positions as on your original handle.
Remove the Old Handle
Once your new handle has been delivered, it's time to remove the old one.
Unfasten the two screws holding the handle in place. You should find that it will then come away easily.
Your new handle will probably include a new spindle. If so, you can remove the old one as well.
Install the New Handle
You now need to carry out the same process in reverse.
First, install the new spindle. Then put the new handle into position. Finally, use the two screws to fix the handle in place.
That's it. One brand, spanking new UPVC door handle ready to give you years of service.
Are You Looking for High-Quality UPVC Door Handles?
If you're looking for UPVC door handles, then you're in the right place.
We have a wide range of handles in a variety of different finishes, to ensure you find the perfect replacement handle for your UPVC door. We also stock plenty of other door spares, such as UPVC door locks, door hinges, letterboxes, and more.
It's not just all about doors either. We stock window spares, patio door parts, UPVC gaskets and double glazing seals, glazing and repair tools, and much, much more. Whatever you're looking for, we're sure you'll find something to meet your needs.
Feel free to take a good look around.
Recent Posts
Handles & Hinges are operating as normal as we can however the whole industry (and maybe the who …

We're almost back to normal! After moving everything around to keep our staff and customers safe we …

Amid the latest developments around the COVID-19 (coronavirus) outbreak, we wanted to inform you th …