12" (315mm) Slimline Replacement Letterplate / Letterbox in GOLD



Designed for use in narrow midrail of limited depth or at the bottom of a UPVC or aluminium double glazed door.
Although this is classed as a 12" letterplate all sizes are metric. The letterbox is just over 12" long.
Size of letterbox frame is 325mm x 50mm

Internal measurement is 265mm x 35mm

Telescopic sleeve depths from 36mm -70mm.
Secure fixing from inside by two self-tapping screws which are 290mm apart.
Other colours also available - Click here for details
Panel or Midrail? Checkout the drawing below.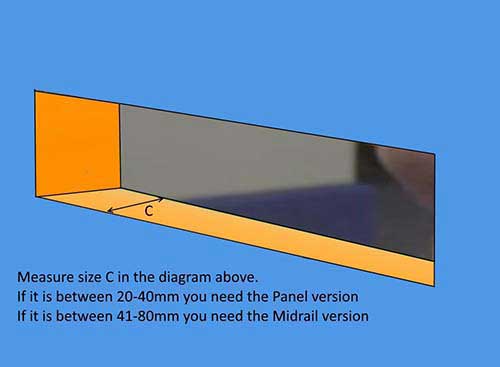 For the full letterbox measuring guide click here