Trickle vents - Easy to fit.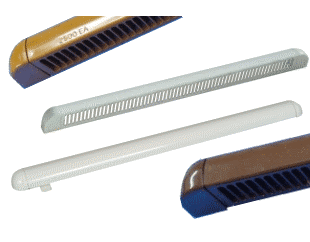 A Trickle Vent is a very small opening in a window to allow small amounts of ventilation in spaces. Trickle vents are used extensively in the UK and Europe integrated into window frames to provide minimum ventilation requirements for naturally ventilated spaces. Trickle vents are often put into new upvc window frames, but can also be fitted into older frames which are already fitted in your home.
Building Regulations Document F approved & FENSA.
Retro Fitted - Free fitting guide on how to Fit Trickle Vents.
Cure Condensation & Damp Problems - Stop the Black Mildew stains.
Fully Closeable - Available in White, Brown, Tan and Mixed.
All our trickle vents are sold as pairs (internal & External Canopies)
If you can't see the part you need call us on 01204 652211 for free advice or read this article